To become a good batsman, selecting the right type of bat is pivotal. The right bat can not only improve your batting skills, it can enhance your batting performance and technique.
But how will you understand which bat best suits your needs? Choosing a right cricket bat is not a child's play and it takes years of practice to understand which cricket bat is exactly right for you. The different grades and sizes can take you into a maze of conflicting information depending on who you listen to. But not to worry anymore, we have got it all covered for you, here we have variety of bats from across various Pakistani sports e-commerce stores to provide you with the best of the best. Whatever your requirements are, we have a product just for you! If you're looking for the perfect bats that matches your playing style and preferences, then you'll have to consider some points when choosing your cricket bat:
Arguably the most crucial thing to consider when selecting a best cricket bat , is that it is a very personal decision and should not be based on what others think of it. It should be what is best for you and your playing ability, ball striking, game improvement, strengths and if necessary budget.
Up to a point there are no right or wrong bats, the bat to choose is the one that feels most comfortable for you. It should be right for your game and the one that helps you play confidently.
A must considering factor before choosing a bat is the bat shape and how it suits your requirements. A smartly opted bat will be the one which will have a high swell position and maximum grains. High swell position bats suited to the kind of shots that a batsman usually plays. Swell position is the sweet spot or middle of the bat, is the area where a batsman would usually want to make a contact with ball.
Grains of the bat describe the age of the bat, the maximum grains on a bat the maximum life of a bat. Generally, the best quality willow bats contain 6 to 15 grains or more. The 'grains' are the natural lines which run vertically on a cricket bat and each grain represents one year of growth for that particular willow tree.
It gives you the opportunity to buy online bats of top quality and from the best brands you could find. Find and compare the best cricket bats of your choice from a variety of articles and choose the one that suits you best. 
Here, now we are starting and the list of best cricket bats are given below…
GRAY NICOLLS VIPER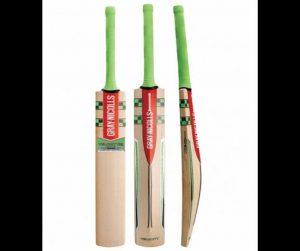 FEATURES:-
Gray Nicolis is the company whose manufacturing & used colored bat labels for the best cricket bat
It have great balance, thick edge, and lightweight pick up
This brand has making perfect balance b/w tradition and innovation
Many Cricket experst and players whose using this branded bat thats are Alastair Cook, Cameron White, David Warner, and Shivnarine Chanderpaul
So, this branded best bat is the top on our list top 5 cricket bats.
2. GUNN & MOORE ICON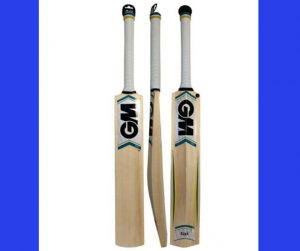 FEATURES:-
GM is the best brand for cricket bats manufacturing and this bat having great attraictve design and hard
It has Solid edges and the Flatter face
Best cricket bats in the world played by famous cricketer Alex Hales, Shane Watson, Jonathan Trot, Virat Kohli…
3. KOOBABURRA ANGRY BEAST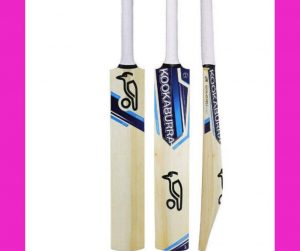 FEATURES:-
Kookaburra is the most famous brand for making cricket goods, so this bat is very famous for this game ( Cricket )
The Best bat has huge profile, and amazingly light.
Designing with handed craft & best power picks up
This bat big edge with Sarawak cane handle
Many Cricket players played with this amazing bat like Brad Hodge, Brad Haddin, Simon Katich, and Matthew Wade, sachin tendulkar.
4. SS TON GLADIATOR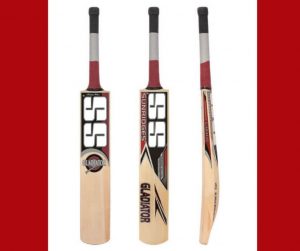 FEATURES:-
SS-Brand is the famous rad of the world, and this SS brand is the Indian Brand which making these best bats for cricket lovers
It has great hard, power, impact, and balance
This bat handle is made up of Sarawak cane, that boosts the power of hitting to big shot in the ground.
This SS-bat enclosed by famous and dangerous players such as MS.Dohni, Boom Boom Aridi, Shikhar Dhawan, Kieron Pollard, Virat Kohli, Kumar Sangakkara, Dinesh Karthik, and Chris Gayle's
5. PUMA BALLISTIC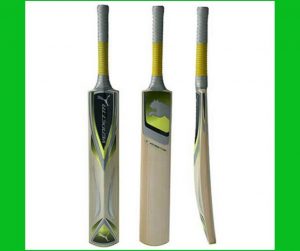 FEATURES:-
The Puma is another sports equipment's England Willow Company that are responsible for making the best cricket bats in the world
This brand bat having great specific weight, and grain structure
It has stronger swell and high-speed hitting power
The bat power-hitting which is boosted by a great hitting zone
The most dangerous player played with this puma bat like Ab Deviliars, Brendan McCullum, Yuvraj Singh, Adam Gilchrist, and Marlon Samuels